MASTERING MEDITATION:
INSTRUCTIONS ON CALM ABIDING AND MAHAMUDRA LEVEL 3
Friday May 7, 14, 21 and 28, 2021
(7 - 9 pm) San Jose, California Time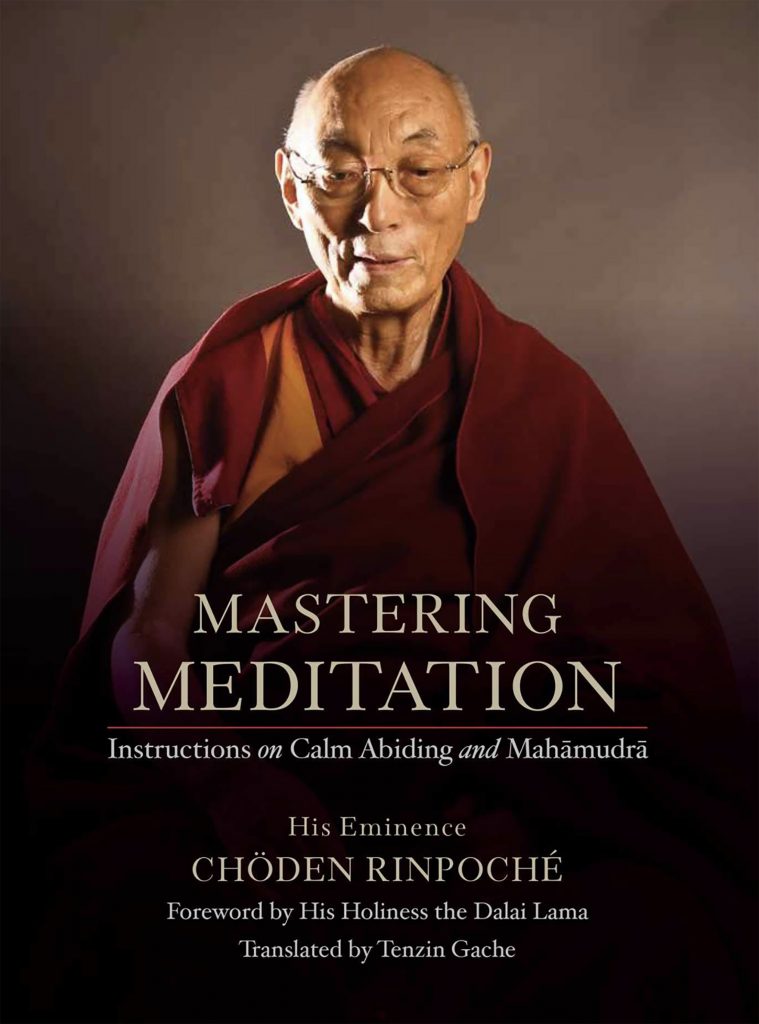 My precious guru, H. E. Chöden Kyabje Rinpoche, was a true master of wisdom and skillful means. He was not only a consummate scholar of the highest order, but an enlightened being who embodied the highest qualities of compassion and loving kindness. I had the great fortune to be with him constantly for many, many years. The peace and stillness he radiated was so profound that just being in his presence was itself a meditation. Through his deep serenity and insight, he lived in the quintessential nature of Calm Abiding and Mahamudra. It is my sincere wish that readers of this book be blessed, as I have been, by Rinpoche's gentle and profound wisdom.
Khen Rinpoche Geshe Gyalten,
Co-Founder with H. E. Chöden Kyabje Rinpoche
Awakening Vajra International
To the Awakening Vajra Meditation Community.
Please be aware that your financial contributions/donations for these precious teachings by Khen Rinpoche Geshe Gyalten provide Awakening Vajra the opportunity to manage, market and coordinate the: 1) developing and supporting of courses and futures teachings, 2) production of books like Mastering Meditation: Calm Abiding and Mahamudra, 3) building projects like Lama Gaun Tashi Rapten Monastery, 4) education of young monks, 5) education of our new H. E. Chöden Rinpoche Tenzin Gyalten and numerous other projects undertaken to advance Tibetan Buddhism in the lineage of H. E. Chöden Rinpoche.
EVENT INFORMATION
Event: Mastering Meditation: Instruction on Calm Abiding and Mahamudra Level 3
REQUIREMENTS: If you have not attended Mahamudra Level One or Two, you need to contact info@awakeningvajrainternational.org to get access to those classes (there is a cost). Attendees for Level Three must have made a commitment to do 100,000 Tara mantras and 100,000 Vajrasattva hundred syllable mantras, and also be doing the practices given by Khen Rinpoche. We will post the order of the practices on WhatsApp and MailChimp. If you have any questions, please contact info@awakeingvajrainternational.org
Dates:
Friday May 7, 14, 21 and 28 (7 - 9 pm) San Jose, California Time
You are responsible to check for correct time in your country!
REGISTRATION FORM